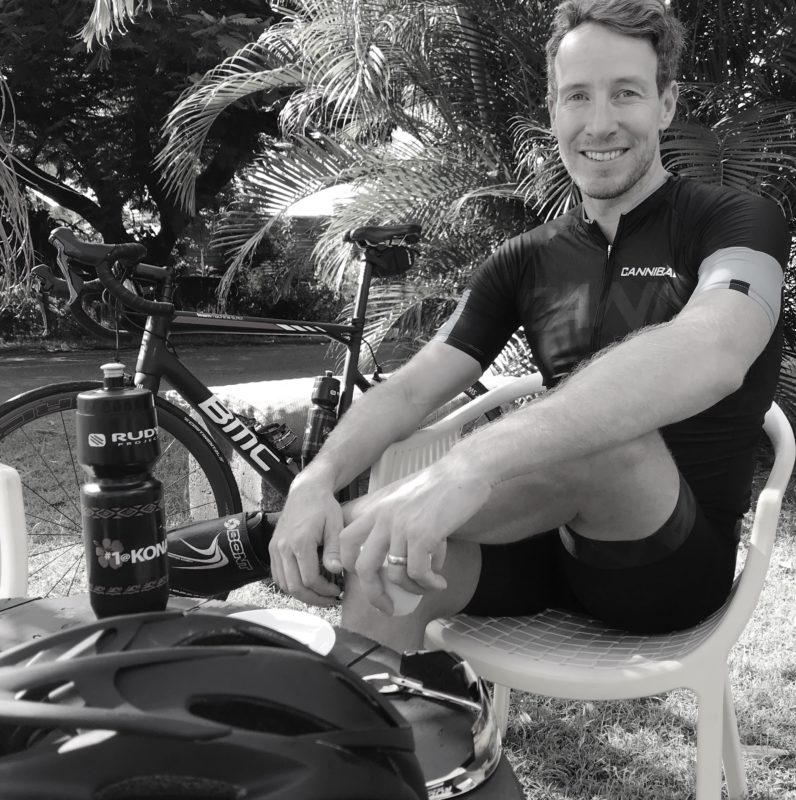 I've been quiet, as I test, discover, learn, explore, and plan. 2017 was a year of taking two steps forward, then two steps back, meaning I covered plenty of ground along my path to Kona, but basically ended up in the same place I started.
2018 will be the year off racing I've needed for a long time, but this year I have the medical team, thanks to Dr Phil Maffetone and his network, to get to the root of the primary issue and sort it out. After 20 years of the same but worsening issues it won't be a quick fix, but it should mean I'll be in the best health of my life on the other side of treatment and be able to follow my triathlon dreams once again.
I'm only 36, a year off with proper diagnosis and treatment for the first time for my hormonal/nervous system issues leaves plenty of time to consider coming back to the elite level. I'm not ready to say I'll never push myself to it's limits again, to stop learning about how my body works, how to get the best out of it, and specifically how to get the best out of it on the Big Island of Hawaii over  3.8km swim, 180km ride, and my favourite 42.2km run.
In my year off I'm looking forward to learning more from Dr Phil Maffetone in an official capacity and passing on my knowledge of health and performance to those who want to work with myself or Jaimie through our business Live Your Own Fit. Being passionate about every aspect of my own performance and health and through my struggles I have met some of the greatest minds in every field and built up a vast knowledge that can be applied in so many different ways for so many different types of people and I look forward to helping others, as I have been helped so much along my journey.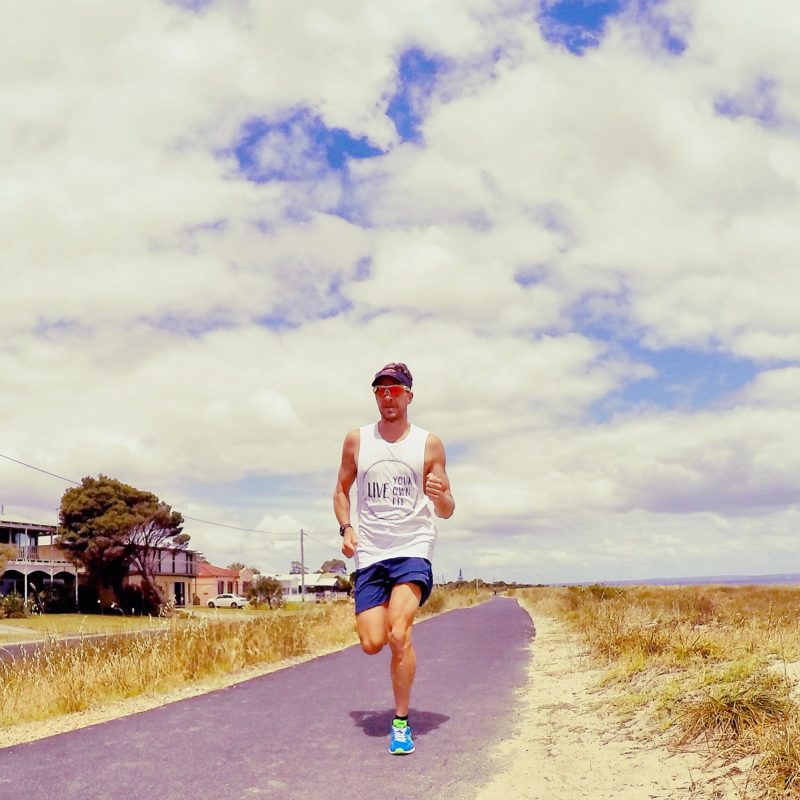 The struggles I've had and continue to face everyday are not something I would wish anybody to experience, and I hope to help some people avoid what I've gone through, but I did have my day where I got the best out of my body, and I want that for everybody, every day of their life. I hope to be able to help others achieve their dreams and avoid poor health (injury, illness, disease, fatigue, depression).
I've had so many great sponsors and supporters over the years, and it meant more than you can know to have had their support in 2017 as I drew on every ounce of my own belief and focus to be in the best shape for many years in Kona – and although my health issues derailed me on race day – getting there was an amazing journey, as it is every year. I look forward to continuing to use these amazing products I finished with in 2017 to keep me enjoying some light and social exercise.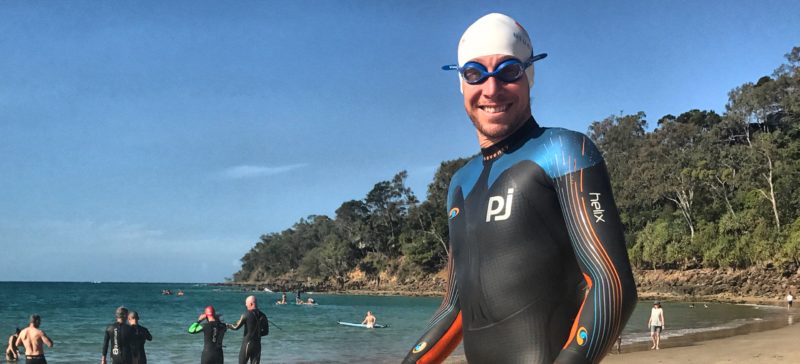 Also to my friends, fans and family, it's been amazing having your support and love to keep me looking for a better way, to push me to where you believe I am capable of going even when I'm not sure myself. I'll be channelling all your cheers from the past years to focus on a return to the start line alongside you, or to inspire you, or to party with you on my return to the top step. Thank you thank you thank you.
And my love forever, Jaimielle, has put up with so much, and still does. I can't express my gratitude and love anywhere near worthy of what she deserves. While it has been a tough journey of character building for me, I have just been tough work for her. I hope improved health will make me a better husband and I can begin to make it up to her. No amount of effort or sacrifice will ever match hers, but I'll try my hardest, forever.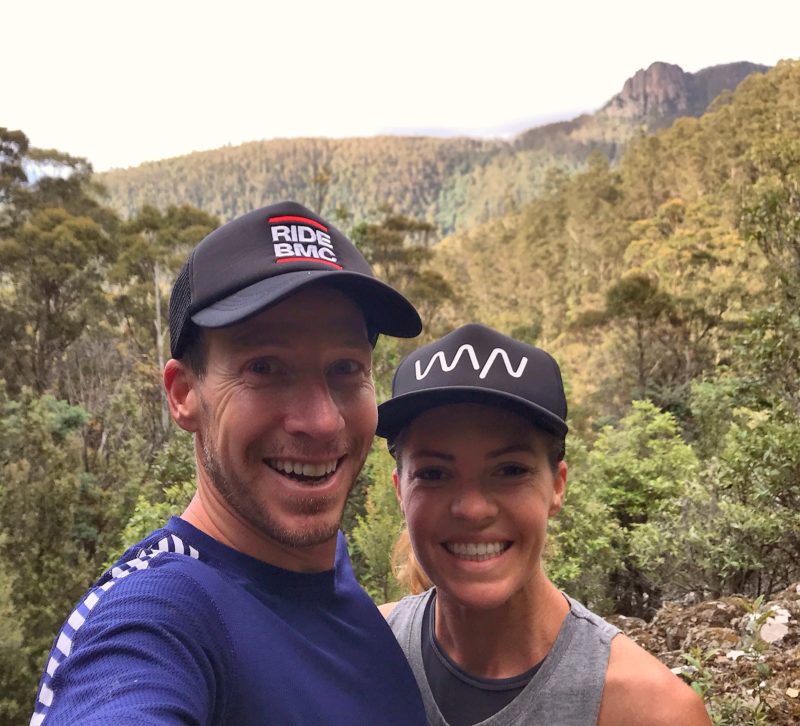 Asics were there for my World Championship and recorded some amazing memories for me through their video team that I can't thank them enough for, as well as years of support and great product.
blueseventy have always been my favourite wetsuit, from my first Ironman (and fastest overall swim time) as a 20 year old age grouper, to their latest helix, it's like they were built just for me as they fit so snuggly and therefore feel so speedy.
BMC came onboard with amazing products in 2017, the best I've ever ridden. Their belief and support at that stage has meant a lot, and their bikes are the reason I'll be happy riding without having to ride for "work" this year.
Rudy Project have always had a huge belief in me, and they were there in 2012 for my big day, and they were still there in 2017 when I hadn't had results. I love all their products (race/casual helmets and sunglasses) and very happy to have a few extras to get me through 2018.
Flight Centre Active Travel have been a huge supporter over many years. It's a passionate company that delivers products for athletes with a great love of travel and adventure. It's been unreal getting to know the FCAT team over the years and look forward to using their service for events that I'm not carrying pressures of competition to in 2018.
Cannibal have sorted me out with my race and training kits for 2017 and beyond, and it's great to work with an Australian company that has been around for decades and producing some funky designs and sweet fitting kits to help me enjoy my cycling.
Scicon bike travel bags have made travelling with a bike one less pressure to carry when traveling. I can't imagine travelling with a bike could be any easier, and hopefully I'll have some trips with my BMC roadie for social or adventurous reasons this year.
And as the black line is totally unappealing to me right now, it's great to jump in my pool at home for 10mins and keep some strength swimming against my Fastlane swim jet from Endless Pools. It's such a fun little bit of exercise that I can enjoy at home and not feel like I'm doing a "session".
Thanks so much to everyone who has supported me over the years, to those who played a part at any point along my journey you had an influence big or small and I am very grateful for everyone I've met along my journey. I look forward to meeting many more in my year away from racing, and then returning to racing and toeing the line with you, and for you.